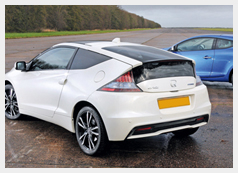 CASH FOR CAR EDMONTON CANADA is a locally owned and operated junk car removal business. We are here for all your local junk car removal needs. We have been operating for many years now in the field, and have acquired skills and expertise that is required for professional junk car removal services. We deliver excellent junk car removal service to all our clients located in Edmonton, Sherwood Park, St. Albert, Leduc, Stony Plain and Beaumont. Not only that, we pay cash for junk cars. We offer FREE TOWING for junk cars and FREE instant quote for junk car. You don't have to feel frustrated every time you look at scrap car parked in your garage or driveway. If you don't know how to junk a car, worry no more! Call us and one of our staff members will be more than happy to help and guide you through the process of how to sell junk cars for cash. The whole process of how to get rid of junk car is very simply and easy. All you have to do is start by giving us a call. We will come to wherever it is convenient for you and will have your junk cars towed free. We will also offer top cash value for your old junk vehicle.
CASH for junk cars is a junk car removal company that consists of highly dedicated and skilled individuals that can help you sell your scrap car for cash on spot. We do our job fast and efficiently and our team is highly reliable and experienced in their field. We work closely with our customers to ensure their satisfaction which is our top most priority.
If you ever have the question "How to sell my junk car?" We can tell you that we are the best junk car removal company in Edmonton and have been servicing Alberta over long passage of time. We offer best cash for junk cars. Our regular day work is to tow junk cars for cash and offering the most cash value for old clunkers has made us one of the leading junk car companies in Edmonton. Call us and get an instant estimate for your scrap auto. You can also set up an appointment with our appraiser and he will come to you to provide you with the best cash estimate for your vehicle. If you are satisfied, you can earn instant cash on spot for your salvage car.
It is truly sad that many people do not know where to take junk cars for money. They end up leaving their salvage junk cars either in their driveway or garage. This can become problematic in the longer run. All they need to do is call junk auto Removal Company such as ours and we can take the scrap car off their hands and offer them top dollars for their scrap car value. Our aim is to offer the best possible solution for junk vehicle removal and proper disposal of scrap vehicle in our salvage yard. The responsibility of owning a car does not end at its functionality, but even after when it is not functioning and requires proper auto disposal and auto recycling. At our automobile scrap yard, we recycle vehicle in an environmentally responsible way.
With extensive research done over the years, we have come up with innovative methods of offering FREE towing for junk cars and cash for old car. Our methods are efficient and reliable and cash for scrap cars is given right on spot. We recycle automobiles in our vehicle junk yards by recycling reusable auto parts. Our used auto parts are prices reasonably compared to our competitors in the market. Whether you are looking for used auto parts or even good quality used tires, we are the right choice for you.
We are Edmonton Junk Car removal experts who can help you with the disposal of abandoned cars, giving you cash for damaged cars for sale, crashed cars for sale, cars for junk and much more.